This is the story of David, one of Kimakart's amazing Mexican artisans. We would like to share his story, since the hands creating these amazing goods that we offer are the heart & soul of Kimakart.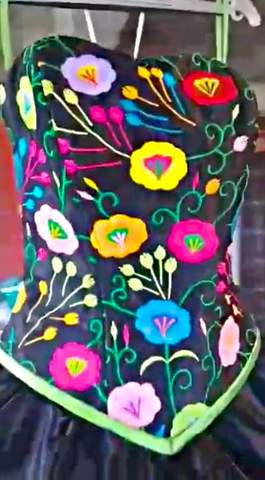 David is a resident of the State of Mexico and he is an artisan who normally works sewing dresses with artistic details, especially for "quinceañeras". A "quinceañera" is like the "sweet sixteen" for American girls, but this is celebrated when a Mexican girl turns 15 years old.
Once the Coronavirus (COVID-19) hit Mexico in March 2020, he was out of work due to the lack of demand for this type of clothing. David was concerned, and he talked to his wife Rocío about how to get through this difficult situation, which affected them directly. So they decided to start making and selling natural juices in their neighborhood and although it started going well for them, this small business was not enough for them to support their family.
David had the vision to start making face masks and to invest the small profit they made by selling juices to buy the necessary materials for the production of face masks, taking advantage of the situation that affected not only Mexico, but also other nations worldwide.
Kimakart contacted David when we knew about his designs, worked closely to adjust, develop & improve the product so we could offer his high quality face masks for the US market and now he provides our first line of beautifully embroidered reusable face masks with colorful designs.  Since then, Kimakart has been working with other remarkable Mexican artisans so we can offer a wider variety of high quality face masks and other Mexican goods to our great customers.
David and Rocío are now dedicated to produce 100% handmade face masks and this business has helped them financially through the difficult health contingency. He tells us how happy he is, because this type of work has helped them to stay together, since his wife Rocío works with him to produce the masks in a timely manner, to be able to have sustained sales.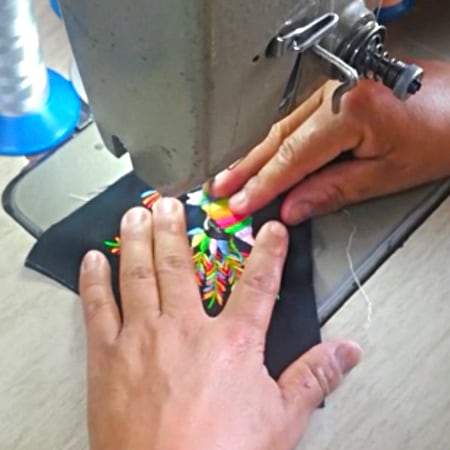 For now, the sale of these handmade face masks is the main source of income that keeps David & Rocío afloat and they get some extra income with the natural juices business they run in their neighborhood, and although things are not easy for them, they are determined, strong, hard working people.
At Kimakart we believe in the artistic work of skilled artisans like David, which is the result of many hours of hard work that besides maintaining their roots alive, also spreads Mexican art internationally and supports their families. With your purchase you help families like David's, since a percentage of Kimakart sales will be used to support our artisans.
We will continue sharing the unique & inspirational stories of our artisans.
Thank you for your support to Kimakart's "happy hands"!